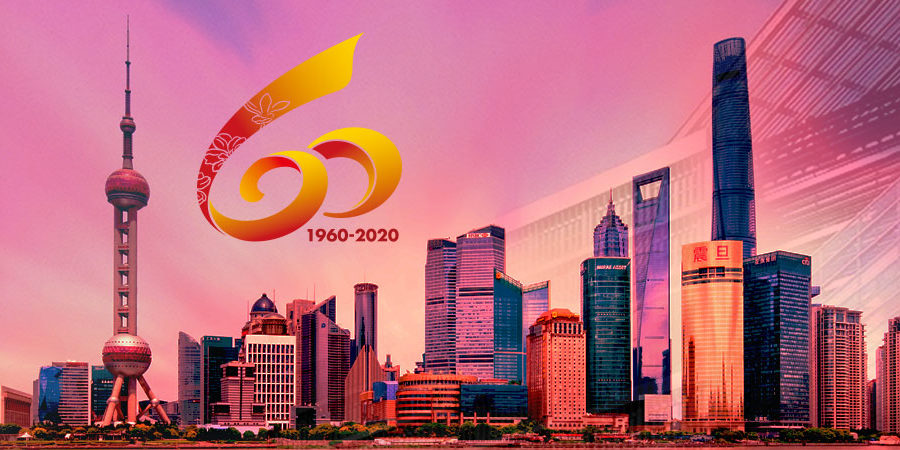 This year marks the 60th anniversary of Shanghai Open University. We would like to pay high tribute to all those who have made contribution to the founding of Shanghai Open University, and express heartfelt thanks to leaders at all levels, our friends, alumni from different countries, and our faculties and students who care about and support the development of Shanghai Open University.
Formerly known as Shanghai TV University, which was founded in 1960 and renamed as Shanghai Open University with the approval of the Ministry of Education of China in 2012, Shanghai Open University has become a new kind of university mainly providing open and distance education supported by ICT. The university offers academic programs at the junior college and undergraduate levels, with an enrollment of 80,000 registered students at present, and has more than 550,000 graduates since its foundation. Devoting to the construction of lifelong education system and learning-oriented society in Shanghai, the university makes great efforts to expand the target group of education to the disabled, the elderly, prisoners, new professional farmers and rural migrant workers, carrying out large-scale non-academic education for 500,000 people, and community education for 3.6 million people each year. The university has 44 branch schools and teaching centers, established more than 10 featured colleges by cooperating with the government, enterprises and training institutions, and set up overseas Chinese teaching centers in Pakistan and Sydney.
Adapting to the needs of development in Shanghai, Shanghai Open University has always taken expanding educational opportunities, promoting education equity and improving citizen's accomplishments as its goal, and has actively contributed Chinese wisdom and experience to the development of world open and distance education.
The university pursues the tenet of "open, high quality, flexible and convenient", and carries out the principle of "For All Learners, All for Learners", adhering to the motto of "Education for All, Learning with Aspiration". It aims to establish itself as a domestic first class modern open university with internationally significant effect by comprehensively improving its educational abilities and social serving abilities.
From May to October this year, a series of celebrating activities will be held to review remarkable achievements in the past 60 years and look forward to the bright future. We welcome our alumni back to campus to celebrate the birthday, and sincerely hope that people who care about and support the development of Shanghai Open University will participate in the celebrating activities in various forms, working together to seek common development and a better future.