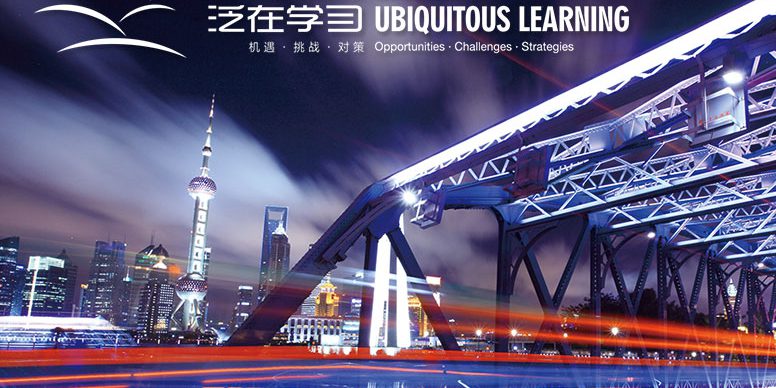 Opportunities, Challenges and Strategies
Date: 30 – 31 May, 2014
Venue: Guoshun Campus, Shanghai Open University
Organized by:
Shanghai Open University
UNESCO Chair in ODL in East Asia
Supported by:
Chinese National Commission for UNESCO
Conference Background:
The rapid development of information and communication technologies is now promoting economic and social transformation, turning the world into an information, knowledge, globalized and lifelong learning society. The integration of education and technology pushes education at all levels and higher education in particular to be open, flexible, inclusive, and lifelong, which has increasingly become a trend of educational reform and innovation in many countries. The open universities, featured by such conceptions, will surely play an essential role in the future education development.
Under support and guidance of Chinese National Commission for UNESCO, Shanghai Open University (the former Shanghai TV University), in cooperation with the UNESCO Chair holder in ODL in East Asia, hopes to provide an international platform for policy makers, academicians and practitioners to share ideas, innovations, practices and facing challenges and opportunities on Ubiquitous Learning.
Conference Theme:
The advance of educational technologies helps realize the dream of Ubiquitous Learning, a model of learning which can be accessed in different contexts and situations, enabling anyone to learn through affordable mobile devices anything, at anytime and anywhere. Ubiquitous Learning has distinct advantages on the development of individualized learning environment, the share of education resources, and the reform of education models. It's also an ideal and powerful strategy for promoting education equity, citizen's self-cultivation and for the development of learning society.
The conference theme will, therefore, focus on "Ubiquitous Learning: Opportunities, Challenges and Strategies",
Following Subthemes in parallel sessions will also be organized focusing on interesting and particular topics:
MOOCs and Ubiquitous Learning

Big Data, Cloud Computing and Ubiquitous Learning

Micro-Course and Mobile Learning

Learning Outcome Assessment and Ubiquitous Learning
Keynote Speakers:

Christopher DEDE

Timothy E. Wirth Professor in Learning Technologies
Technology, Innovation, and Education Program
Graduate School of Education
Harvard University
Prof. Chris Dede graduated from University of Massachusetts, Science Education. Since 1972, he has worked in the University of Massachusetts, University of Houston—Clear Lake, and George Mason University. He served as Policy Fellow in Office of the Director of National Institute of Education during 1979-1980, and Senior Program Director in National Science Foundation during 1996-1997. Prof. Chris Dede was also Visiting Scientist in Computer Science Lab of MIT in 1984, and Visiting Scientist in Johnson Space Center of NASA from 1984 to 1990.
Joining Harvard in 2000, Prof. Chris Dede served as chair of the Learning & Teaching area at HGSE from 2001 to 2004. Currently, he is Timothy E. Wirth Professor in Learning Technologies, in Graduate School of Education of Harvard. His research interests span emerging technologies for learning, educational policy, and leadership in educational innovation. His teaching models make use of information technology to distribute and orchestrate learning across space, time, and multiple interactive media.
Prof. Chris Dede has served as a member of the National Academy of Sciences Committee on Foundations of Educational and Psychological Assessment, a member of the U.S. Department of Education's Expert Panel on Technology. He also is active in policy initiatives, including creating a widely used State Policy Framework for Assessing Educational Technology Implementation and studying the potential of developing a scalability index for educational innovations.

Marcus SPECHT

Professor for Advanced Learning Technologies
Centre for Learning Sciences and Technologies (CELSTEC)
Open University of the Netherlands
Prof. Marcus Specht is currently Professor for Advanced Learning Technologies of Centre for Learning Sciences and Technologies (CELSTEC), Open University of the Netherlands.
Prof. Marcus Specht got his PHD in 1997, at University of Trier. He has been Postdoc Researcher at GMD National Research Center for 4 years, and then worked in the Fraunhofer Institute for Applied Information Technology as the Head of Department. Joining Open University of the Netherlands in 2005, he is now Professor for Advanced Learning Technologies of Centre for Learning Sciences and Technologies.

YANG Zhijian

President
The Open University of China
Yang Zhijian is currently President of the Open University of China, President of China Association of Educational Technology (CAET) and Vice President of China Association of Legal Education. He is now on the ICDE Executive Board. He received his doctorate degree in education from Peking University.
Since being appointed as President of China Central Radio and TV University (CCRTVU) in July, 2010, Yang Zhijian has been proactively and vigorously promoting the strategic transformation of China Radio and TV Universities, following closely the recent development in distance education and modern information technology worldwide as well as taking China's own circumstances into consideration. In June 2012, the establishment of the Open University of China (OUC) was officially approved by the Chinese government and Dr. Yang Zhijian was appointed as President of OUC.
Previously, he had been engaged in general administration of higher education in the Ministry of Education (MOE) of China since 1983. He served as Deputy Director of Liberal Arts Division, Director of Finance, Political Studies and Law Division, Deputy Director-General of Department of Higher Education of MOE. He contributed to drafting some of the important laws, regulations and documents, including Higher Education Law of the People's Republic of China, Outline of China's National Plan for Medium and Long-Term Education Reform and Development (2010-2020), Reform Plan of Teaching Content and Curriculum in Higher Education for 21st Century, Teaching Reform Project of Higher Education in the New Century, Project of Teaching Quality and Teaching Reform in Undergraduate Education, Action Plan for Invigorating Colleges and Universities in the Middle and West Regions of China. Moreover, he proactively facilitated the implementation of the relevant projects and tasks.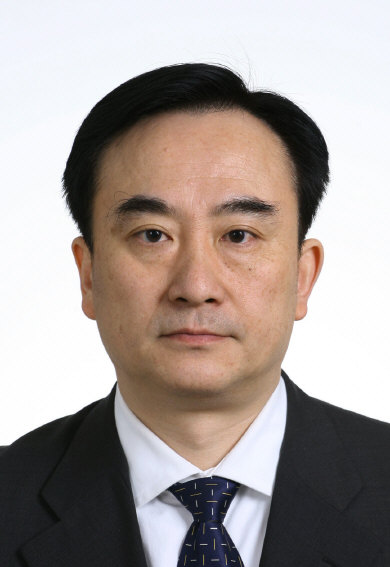 JIANG Hong

President of Shanghai Distance Education Group
President of Shanghai Open University
Jiang Hong, B.Eng. and M.S., is President of Shanghai Distance Education Group and Shanghai Open University (the former Shanghai TV University). He has been a teacher for 13 years in China Textile University and holder of Deputy Director of the Engineering Department in the same University. Then served as Director of Equipment Department, Director of Science and Technology Department, Deputy Secretary-General, and Secretary-General, he has worked at Shanghai Municipal Education Commission for 17 years. Based on his management practices, Prof. Jiang Hong has made significant achievements in his interested research areas in education and management of science and technology. Of his research projects, three were awarded the prizes of "Shanghai Science and Technology Progress Award" by Shanghai Municipal government and two received the prizes for "Excellent Soft Research Subjects Achievement" issued by the State Intellectual Property Office.

CHENG Jiangang

PhD, Professor
Academic leader of Educational Technology, Institute of Education, Tsinghua University
Deputy Director of Academic Committee, China Association for Educational Technology
Prof. Cheng Jiangang got his PhD in 1995. Since then, he has been engaged in research of educational technology and educational software for many years. He's now in charge of postgraduate students and academic construction of educational technology in Tsinghua University.
He served as Deputy Dean of Department of Engineering Mechanics (the current School of Aerospace Engineering), Executive Deputy Director of Educational Technology Center and Executive Deputy Director of Educational Technology Institute in Tsinghua University. He is currently team-leader of Educational Software Expert Committee of Ministry of Science and Technology, and member of Chinese Educational Technology Association in Higher Education.
His research interests focus on theory and practice of E-Campus, model and system of online teaching, resource construction and implementation of digital education, as well as application of knowledge management in information technology of higher education.
Provisional Schedule:
The conference will highlight grass-root developments from perspective of open universities, and collect good practices from Shanghai as well as the outside world. Through diversified activities such as high-level keynotes, parallel sessions, expert interactions, case studies and onsite visit, it aims to be successfully concluded with rich and practical outcomes. The provisional schedule is as follows:
30 May (Friday)

Event

9:00-9:30
Opening Ceremony
9:30-9:50
Coffee break
9:50-11:20
Keynote Speech Iby Prof. Chris Dede, Harvard University
11:20-12:00
Keynote Speech IIby Prof. Yang Zhijian, Open University of China
12:00-13:30
Lunch
13:30-14:10
Keynote Speech IIIby Prof. Jiang Hong, Shanghai Open University
14:10-14:50
Keynote Speech IVby Prof. Marcus Specht, Open University of the Netherlands
14:50-15:10
Coffee break
15:10-15:50
Keynote Speech Vby Prof. Cheng Jiangang, Tsinghua University
15:50-16:30
Visit to Digital Laboratory for Open Learning

31 May (Saturday)

Event

9:00-11:00
UNESCO Chair's Parallel Sessions:




MOOCs and Ubiquitous Learning

Big Data, Cloud Computing and Ubiquitous Learning

Micro-Course and Mobile Learning

Learning Outcome Assessment and Ubiquitous Learning




11:00-11:20
Coffee break
11:20-12:00
Closing Ceremony
12:00-13:30
Lunch
13:30-17:00
Onsite Visit: Ubiquitous Learning in Shanghai
Participants:
The conference is expected to attract more than 200 national as well as foreign delegates. It will be a unique opportunity for scholars, researchers, practisionors, education administrators and policymakers engaged in the field of open, distance and flexible learning, to discuss latest developments, explore fresh innovations, and share best practices about Ubiquitous Learning.
Call for Papers:
All the participants are encouraged to bring academic contributions related to the conference themes. Participants are invited to submit their papers/case reports (no more than 3000 words) in English through the secretariat before 30 April 2014
All the papers will be reviewed and selected by the Expert Committee for presentation, and the excellent ones will be published in the conference proceedings.
Registration Fees:
Domestic Participants
Participants from Shanghai and Western China

RMB 1200

Other Domestic Participants

RMB 2000

International Participants

USD 300
*The Registration Fees include
Admission to all conference sessions (30th-31st May, 2014)

Conference package

Coffee breaks & lunches (30th-31st May, 2014)
The above-mentioned fees do not include travel costs, accommodation, transportation or health insurance.
Certificate:
The participants for the Conference will receive certificates of attendance.
Conference Languages:
The official languages of conference are Chinese and English, with simultaneous interpretation available at pleanary sessions.
Contact Us:



For Domestic Participants

For International Participants




Ms. ZHA Wenying

Ms. WENG Zhuhua
(Call for Papers)

Mr. WEI Qi

Ms. XUE Xiaojie

Tel

+86-21-25623937

+86-21-65631403

+86-21-25653940

+86-21-25653939

Cell

+86-13564279153

+86-13918018926

+86-13816432898

+86-13917782829

Fax

+86-21-25653932

+86-21-25653939

Email
Registration Form: