On the morning of January 11th, 2022, the first oversea Chinese Language Center of Shanghai Open University was officially inaugurated at National Textile University (NTU) in Pakistan. President of Shanghai Open University, Mr. Jia Wei, made a video speech. Dr. Tanveer Hussain, President of Pakistan National Textile University, Dr. Ian Benton, Chairman of the Advisory Committee of Southern Cross School of Business (SCSB), and Professor Asif Iqbal of SCSB attended the inauguration ceremony and delivered speeches.
President Jia Wei has mentioned in his video speech that the founding of the Chinese Language Center is a milestone for the university to contribute to the Belt and Road Initiative promoting cultural exchanges between China and Pakistan. He congratulated the launch of SOU's Chinese Language Center at NTU, and expressed his hope that the center would emerge as a multi-function platform and play an outstanding role, which can be as a classroom for learning Chinese, as a window to learn about China, and as a bridge for the younger generation of China and Pakistan to strengthen understanding and friendship. He wished the Center much success, many students and thousands of hours of fun learning together.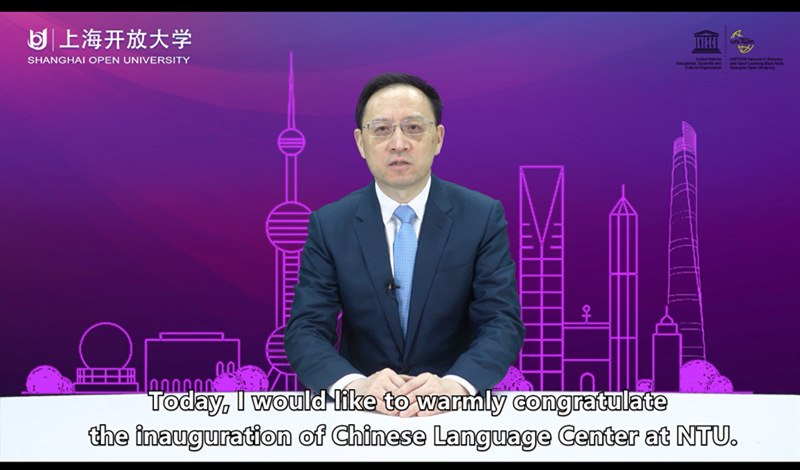 Dr. Tanville Hussein mentioned in his speech that the establishment of SOU's Chinese Language Center at NTU was the first and an important step for cooperation between the two universities. He sincerely hoped that the establishment of the Center would promote cooperation and exchanges in more fields between the two universities and even between the two countries.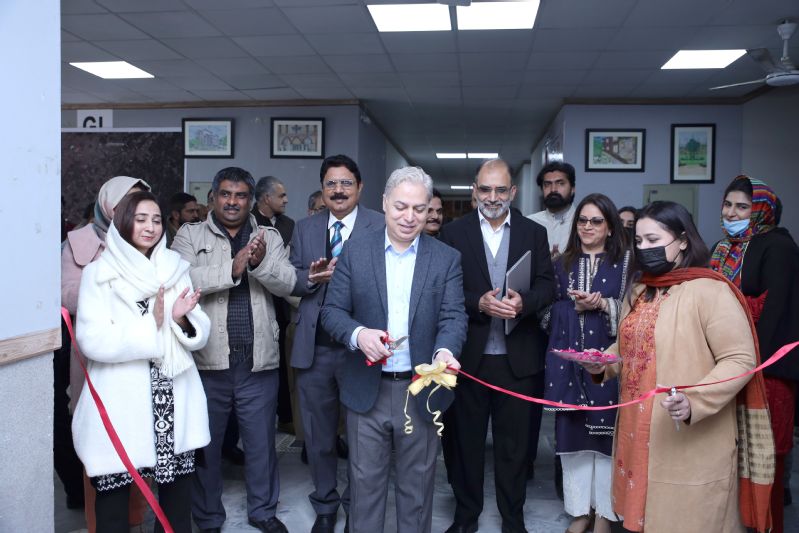 In his speech, Professor Asif Iqbal reviewed the history of the establishment of the Chinese Language Center of SOU at NTU, thanked SOU for the efforts, and hoped to set up more training projects through tripartite cooperation as well as create more cooperation opportunities in international education and academic exchanges.
During the inauguration ceremony, all the attendees of IIE also made an online tour to the facilities of Chinese Language Center and the computer classroom.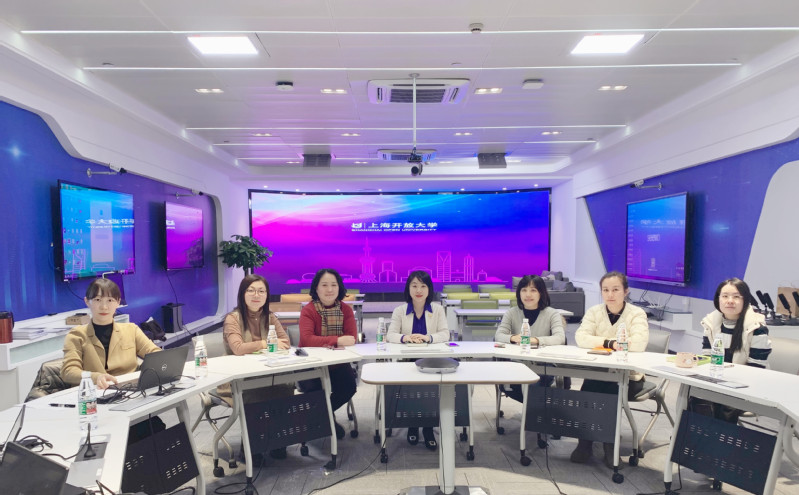 After the inauguration of the Chinese Langue Center, SOU will provide online international Chinese education resources, teachers' online training and necessary learning support services for the Center. Students who pass the examinations will get the completion certificate issued by SOU and can obtain the credits from NTU accordingly.